During two separate moderator meetups, the team teased on several things that will be coming to Club Penguin.
On Monday's Mod Meetup, Megg revealed that they are making a video that is close to their discontinued video series "The Spoiler Alert", in which Club Penguin showed off weekly updates before they were released.

(Image courtesy of 1999bloo)
Today during his Field Friday meetup, Polo Field revealed that March's party will be a Puffle Party!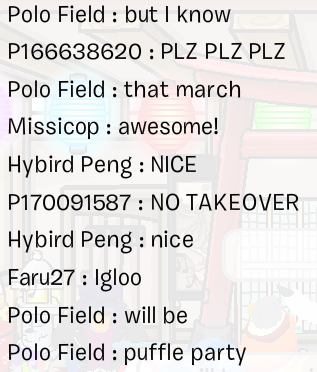 (Image courtesy of Tech70)
What do you think?