Earlier yesterday on Twitter Polo Field revealed that a new song by Cadence would be coming soon. Later during a meetup shortly after the announcement, he said that a sneak peek will be coming soon this week.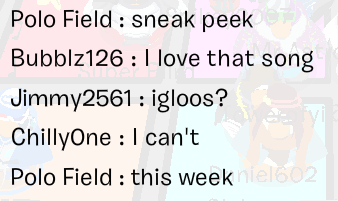 (Image courtesy of Tech70)
During the meetup he revealed what next month's party is before they announced it on the blog! It will be a Hollywood Musical!
(Image courtesy of Antonio)