Megg was online earlier this week and while chatting with friends she confirmed that there will be a new temporary mascot at the upcoming Merry Walrus Holiday Party. This time, it will be Merry Walrus himself, just like Rocky and CeCe were temporary mascots in 2012 and Kermit was earlier this year. You can meet him on the island when the party begins from December 18th - January 1st.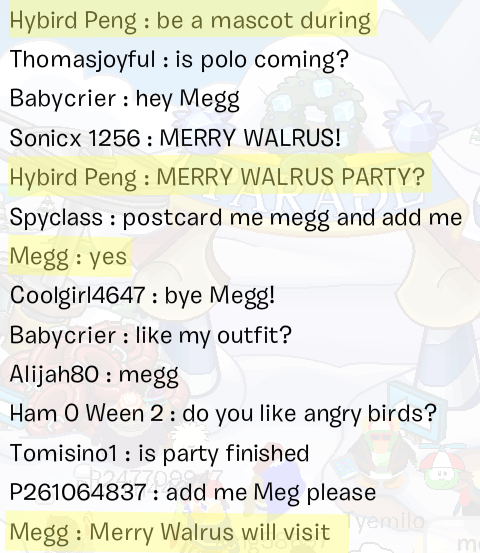 He is a magical walrus who is similar to Santa, and will make an appearance in Club Penguin's
upcoming holiday special "We Wish You A Merry Walrus"
.
Special thanks to Tech70 for the image.