Today on Twitter the Russian Club Penguin Team posted a sneak peek sketch image of the Forest during the Merry Walrus Party 2014. In the image you can see trees, snowmen, and other decorations. The original Forest is also slightly visible in the background. Check it out: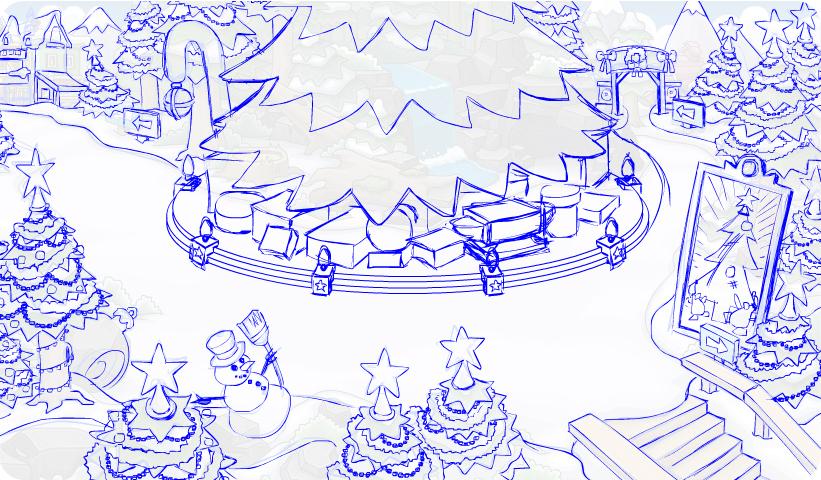 They also published another tweet with a similar sneak peek.
Пингвины! Как вы думаете, что скрыто на картинке? Пишите свои идеи и играйте в #КлубПингвинов: http://t.co/fXvovQPlD4 pic.twitter.com/k6PbsOyZMx
— Клуб Пингвинов (@clubpenguinru) December 11, 2014
Club Penguin's first Merry Walrus begins next Thursday on December 18th along with Coins For Change.