Merry Walrus, Club Penguin's version of Santa Claus, is waddling around the island for the Merry Walrus Party 2014! If you meet him you can add him as your friend and receive his background. You can meet him by attending any of the meetup times listed below.
All of the times listed are PST, which is the time shown on the clock tower at the Snow Forts. For EST add three hours to the times and for the UK add eight hours to the times. All servers listed below are English servers unless stated otherwise.
Merry Walrus made his first appearance on Club Penguin today on the server Fog at 12:30 PM PST.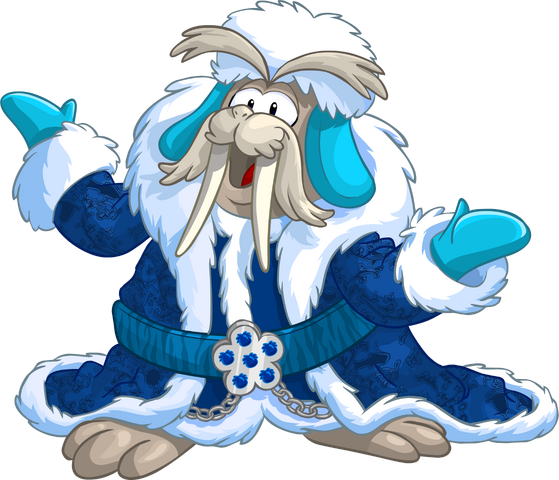 Tuesday, December 30th
6:00 AM on the Portuguese server Zero Grau
6:00 AM on the Russian server олень
6:00 AM on the Spanish server Aurora boreal
9:00 AM on the Portuguese server Deu Branco
10:00 Am on the Spanish server Oso polar
11:00 AM on the Portuguese server Friaca
11:00 AM on the Spanish server Trineo de nieve
Wednesday, December 31st
5:00 AM on the Russian server Аврора